TestDaF Preparation
Sign up to our next TestDaF Preparation Course! The registration form can be found here
.
TestDaF Examination Dates
The current TestDaF examination dates can be found here here
.
Project "University without borders"
The Ruhr University Bochum (RUB) is committed to active and sustainable integration of refugees. Read more
.
Contact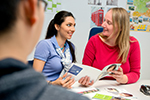 Informations- und Beratungsbüro
Fon +49 (0)234 32 27866
daf-info@rub.de
Our Office Hours
Weiterlesen
International Office
International Office
Ruhr-Universität Bochum
Building Studierenden-Service-Center (SSC)
Universitätsstr. 150
44780 Bochum
Weiterlesen
Information and Counseling Office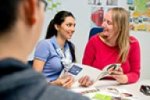 On account of the measures of protection of the RUB against the Corona-Virus our Office for Information and Couseling will be closed until further notice. There will be additional telephone consultations.
Weiterlesen
Courses during winter term 2022/23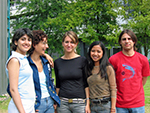 All courses during the recent winter term will be running in the period between October 24th 2022 until February 3rd 2023.

All courses take place in the the rooms of our Department German as a foreign language, Universitätsstraße 90/90a.
Weiterlesen
Courses during summer term 2023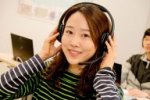 Our registration portal is open from 01.03. open until 03/26/2023.
The courses take place from 17.04. until July 14th, 2023.

All further information on the language courses in SoSe 2023 will be published here in good time.


Certificates for courses in summer term 2022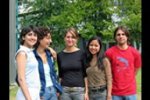 The certifiactes for our courses in summer term 2022 will be send via mail by the leaders of the courses.
TestDaF certificates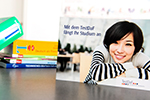 The TestDaF certificates for the exam T102 on November 05th 2019 can be collected at the office 0.01 "Information and Counselling" (Mon + Tue, 10 a.m. - 1 p.m. and Thu 10 a.m. – 3 p.m.).
Weiterlesen
Practical Training DaF 2020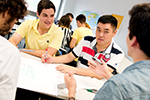 Interested and committed students of all subject areas have the opportunity to acquire a qualification as a teacher of German as a foreign language. Apply now!

Weiterlesen
100th TestDaF-Exam at the RUB: a Successful and Smooth Run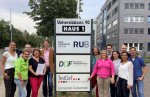 The 100th TestDaF took place today. The competent DaF-team within the ZFA administered the exam at two sites and ensured a successful and smooth test run.

Weiterlesen
Workshops in lecture-free time of summer term 2019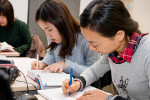 Workshop Specific Language for Business and Economics (B2/C1), 2 CPs:
Tuesday, 11.06.2019 - Friday, 14.06.2019
09.00 am – 12.30 pm in room UFO 01/04(05)
If you're interested, please register for the course via Email to Anja Häusler.
Weiterlesen
TestDaF100: Super draw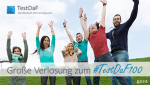 The TestDaF-Institut is celebrating the TestDaF100 with a big draw on Facebook. Try your luck and win 1 of 3 online German courses!
Weiterlesen
Online feedback for the summer term 2019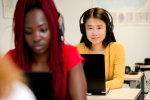 Your feedback for the courses during the summer term 2019.
Weiterlesen